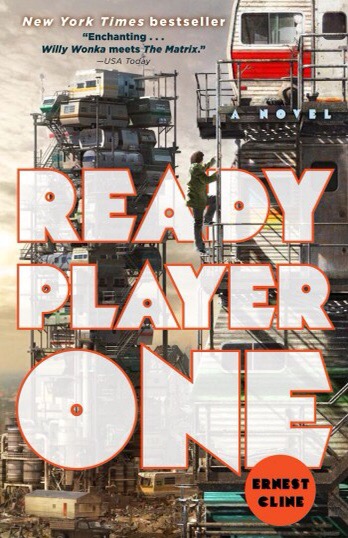 I read a book this summer that would normally not be a book I would read. It was so amazing I still can't stop thinking about it. Ready Player On, by Ernest Cline is such a good, no great read on so many levels. When my son finished it in two days, his first statement was "Mom, you gotta read this!" So of course I did!
Ready Player One takes place in 2044–which actually isn't that far away. I might actually be alive in 2044; granted I'll be 72, but…. you never know. What I do know is that I hope the world hasn't gone to pot like it has in this book by that time! Basically because the world is in such a disastrous state, most people live their lives online in a virtual world called Oasis.
There are all sorts of problems in this future: space, resources, economy, global structure, and governance to name a few. Basically the reality of Earth is the very reason people escape into the Oasis. The virtual world has become much more pleasing than the actual. Enter a game to control the Oasis, and the plot thickens! Throw in a bunch of 80s trivia and the reader is set to enjoy this fast pace story.
There is one main reason why I like this book so much. I have never really understood the mind of a gamer. I know them very well: they often game in the library. I often try to steer them back toward their own individual, academic progress. Ask if their break is almost over. But after reading Ready Player One, I kind of get it, if just a little bit. I appreciate a story that helps me understand others better, and that's exactly what Ready Player One has done for me. Heck, if I lived in the Oasis, I'd be trying to win too!!
*Please note: the movies is coming out. Steven Spielberg will be producing and directing it. While he is very good at what he does, I would venture to say that the book will be better. I saw a trailer, and thought myself, "I don't remember that part!" There is no car chase in the book—rocket ship chase sure, but no cars. There's no space for roads!
August 21, 2017 Comments Off on What was your favorite read this summer?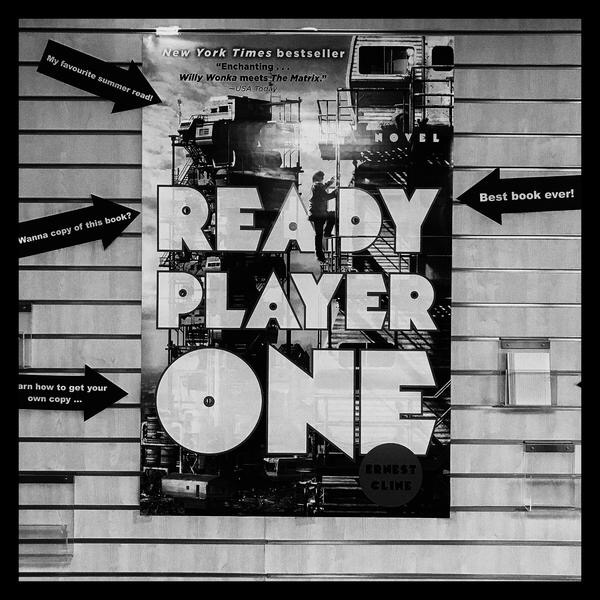 Aside from welcoming the students back for their new school year, I like to start with a promotion highlighting my most favorite read: in this case Ready Player One by Ernest Cline.
The first thing I do is make a huge cover of the book. Luckily in Hong Kong we've got this great web based company called the Bannershop. Making promotional items with them is super cheap. Then, in keeping with the theme of my library's signage, I made arrows signs saying things like, "My favorite summer read" or "Get your own copy." For the students to receive their own copy all they had to do was write a review of one of their favorite books. Plus they could enter as many times as they wanted. This was a great way to get students promoting what to read. It was their very own "good reads!"

At the end of August, I pulled down all the reviews and drew ten names. Oh! The kids were so excited to receive Ready Player One—one student even asked if he could have the enormous poster I had made. Have you read this book yet? Make sure to read it before the movie comes out and stay tuned for an upcoming book review of Ready Player One.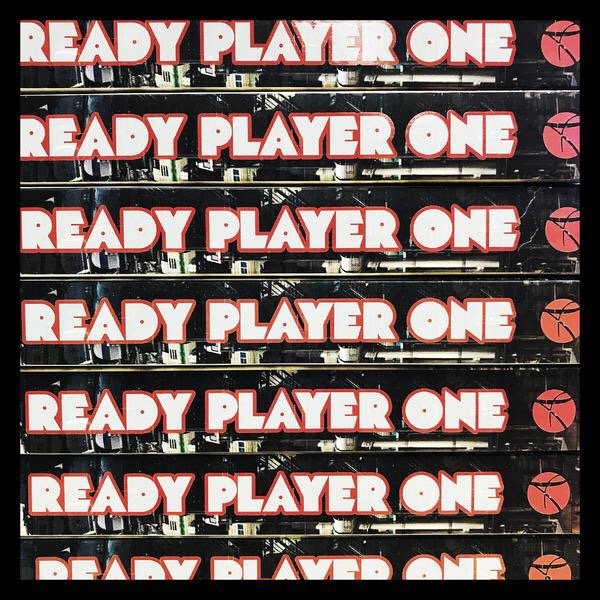 This school year I've made a librarian goal for myself: I want to give away more books to the students. I plan to use part of my book collection budget on this. I think it'd be safe to say the most everyone loves owning a book!
August 15, 2017 Comments Off on How do you start the beginning of the year?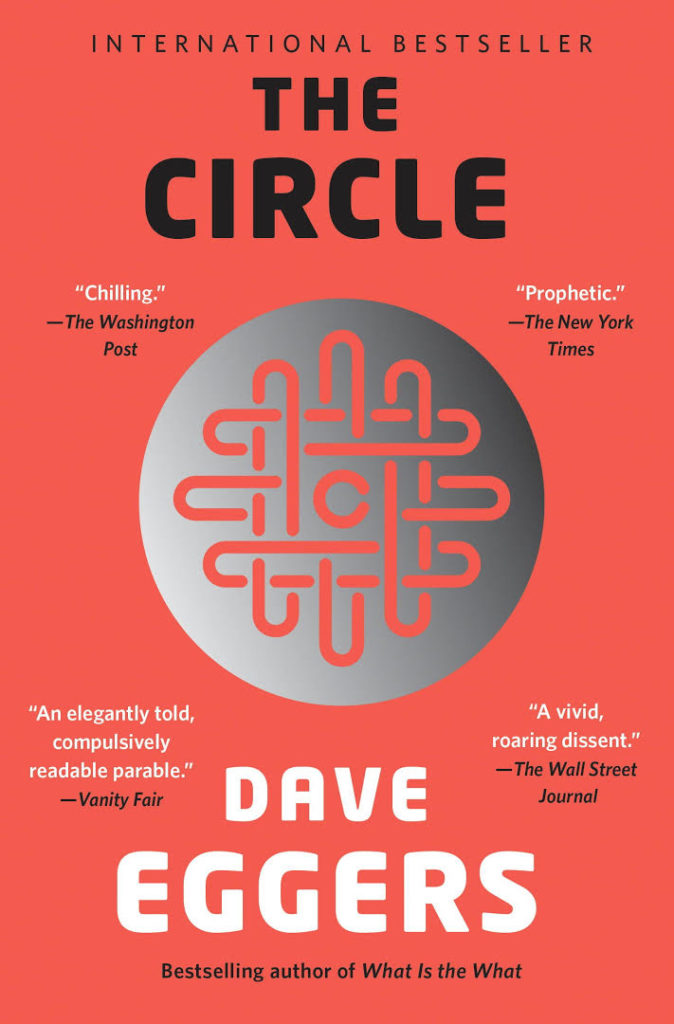 Appalled usually isn't the best word to describe how one feels while listening to a book, but that's what ended up happening while I listened to Dave Eggers The Circle. I was appalled but in a way that caused emotion and a fear of our very own realities. At times, 2016 doesn't seem to far off from the world created in The Circle.
We freely and voluntarily share so much of our lives: it started with Facebook updates, factual information shared through tweets, then beautiful imagery of our lives with Instagram, and now up-to-date commentary of our daily lives with Snapchat. Much of the world pays for their lives through everything with Paypal, uses Google to find and create most their content, and tracks their activity levels with Fitbit type devices. The technological utopia that May experiences in The Circle might just become our own realistic dystopia if we are not cautiously careful.
Don't get me wrong; I'm all for technology. But if it happens in this cultish way similar to The Circle, I will be very, very scared! The Circle to me was a great forewarning shouting be aware of how much you share and allow to be governed by your tech. I noticed as I was listening to the book that I didn't check my social media accounts quite so much; rather, I turned on my headset to continue listening.
Dave Eggers, you've created a stupendous book one I highly recommend reading or listening to. We could all use a bit of a warning in the form of a reality check in my honest opinion.
PS Make sure to read the book before the movie comes out in 2017!
PPS What was interesting about Dave Eggers and this book is I was not able to find a website for him nor a Twitter account. Let me know if you know where he's to be found other than his bio….
November 7, 2016 Comments Off on How did you feel listening to The Circle?