August 14, 2014 Comments Off on What did you read during summer, 2014?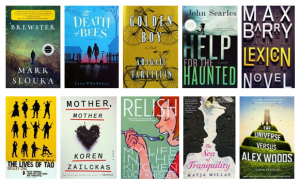 The Alex Award is given by YALSA (Young Adult Library Services Association). It is an award given to adult books that would be enjoyed by teens. The award is named after and sponsored by Margaret Edwards Trust; she was a librarian advocating for young adult fiction. Ironically, her friends called her Alex–hence the award's name. We have all this year's Alex Award books ready for you to check out in the library!
April 11, 2014 Comments Off on What is the Alex Award?
During the week of March 24-March 28, the HKIS High School will be celebrating Wellness Week. There will be many opportunities to reflect and improve upon the balance we all establish for our lives. A visiting nutritionist will be on campus meeting with students, and many options for workshops will be scheduled throughout the day. In the library you will find all sorts of wellness books on display from proper nutrition to practicing yoga. The LCD screen in the project area of the library will also be displaying videos related to creating balance in one's life. Finally, one of the most visually appealing activities in the library is the Zentangle happening on the chalkboard wall. Markers have been set out for you. Pick one up and begin a doodle. Just let your mind relax and your pen flow. Whatever happens on the wall is meant to be. Zentangling is a meditative form of drawing where you just doodle away letting your hand and pen take control.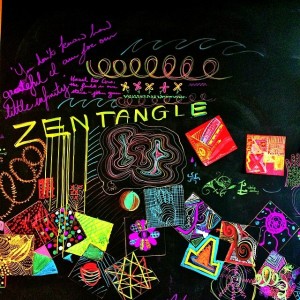 Come join in the library's support of Wellness week at HKIS.
March 23, 2014 Comments Off on What's a Zentangle?